V Day is a comin'!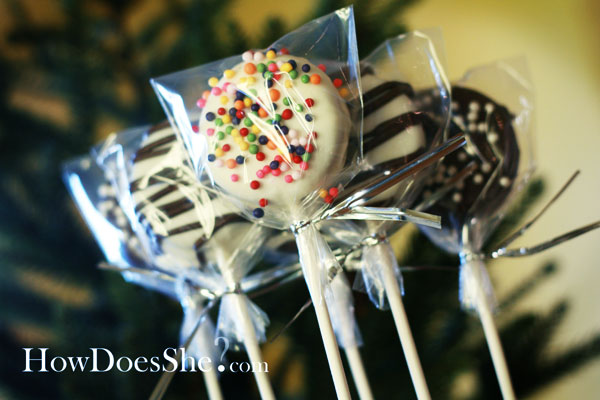 I think these would make a great project for the kids and a fun goodie for Valentines. There are lots of tutorials online regarding the making of Oreo Suckers but my favorite is found here at
How Does She.com
. More ideas found
here
at sugarcraft.
Totally plan on
heart attacking
Kia's bedroom door this year.
Kia is making
fortune cookie valentine's
for the boys in her class and
these for the girls
. It's fun to see how valentine day evolves with age.
Can't forget the big guy! Russ you can't click on this link okay! PROMISE ME. I thought
this little list
compiled at
loveactually
had some great ideas and I was thinking I may steal a few of them to do throughout the week. I also liked some of the ideas shared through the above link, as little goodies for friends, Kia's teacher and gals I visit teach.
And for all those that wanted a reminder - Photo valentines of your kids are awesome! Every time I've made one for Kia - her class and teachers have loved them.