36
Wow, I didn't feel that old until I typed the number. Here's a smattering of photos from the b'day:
We've had multiple days of constant rain (yay, we needed it) and the dog was going stir crazy. I decided that I'd take him for a walk in the rain, a bit of a challenge for him. Kia and I bundled up and we had a lovely quiet walk with Roopert. A rare gift indeed!
I decided that a good birthday treat would be the dog leaving me alone for awhile, so I gave him this bad boy. He loves it and spent much of the day trying to hid it in the house. He'd paw at the carpet and be frustrated no magic doggy bone hole appeared for him to drop his treasure in, until he realized he could drop it behind the couch cushions and into tall boots with the same effect. Notice his dog bed is an old suitcase. Before the yard sale he claimed this suitcase, and when it didn't sell I decided to let him enjoy it for awhile. It's a real eyesore in my front room but he loves the thing.
My b'day gift from Kia - a betta fish. I watched the neigbour girls and soon decided I wouldn't mind such a beast. I really think it's not going to live long because our house is freezing and the water needs to stay at room temperature. But it's sure cute right now!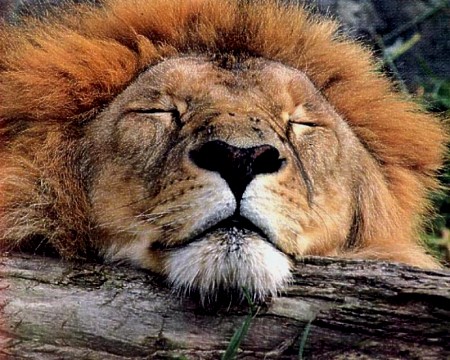 My favorite birthday wish/phone call was a message from my brother Scott of him singing The Lion Sleeps tonight to me on the answering machine. I really must have drove him insane with my complete and utter fascination with that song as a child. It made me smile hearing his voice sing it to me.
This was lunch. A couple handfuls of BC cherries, enjoyed by me. Yummy!
My
new dishwasher
!!!! For my friends and family that have visited me over the past year and a half you know I've been handwashing it and saving money for a whole new set of appliances. I was holding out replacing the broken dishwasher until I could have the matchy matchy new set I wanted. Truly, I just couldn't take it anymore. I pulled the money from savings and bought this Stainless Steel number. It's awesome and has the tall tub features I wanted and the stainless steel interior Russ was after and even comes with a steam cleaning option for sanitizing. Plus, I don't have to lose hours of my life to dishes, THE best feature of all.
Also note the b'day cake dropped off by an anonymous cake giver. It's the ultimate fake cake, Amy would be loving it with me.
Finally Russ took this one of Roopert bestowing birthday kisses on me. Not a flattering photo, but it makes me laugh, because I'm so grossed out. Also, note that it's July 9th and I'm wearing a turtleneck sweater. That blows.
The night before I hung out with girl friends and ate nectarine cobbler and got treaties and just had a great time out of the house! Family is coming this weekend and I need to buy Roopert a muzzle so he doesn't try to take a bite out of my FIL. Later!